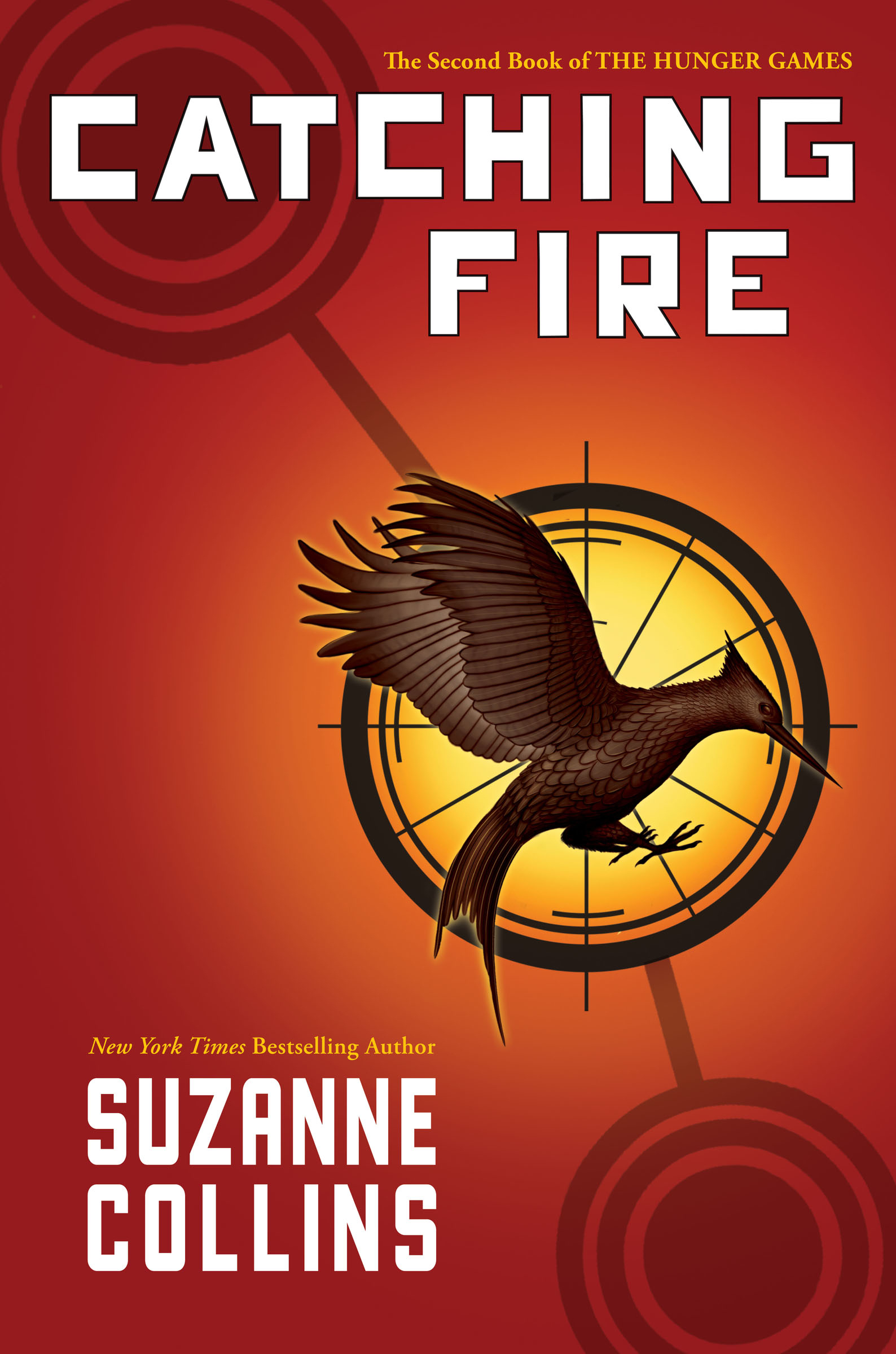 Genre: YA Dystopian Fiction
Pages: Hardcover, 390
Publisher: Scholastic
Katniss Everdeen and Peeta Mellark won the annual competition described in

Hunger Games,

but the aftermath leaves these victors with no sense of triumph. Instead, they have become the poster boys for a rebellion that they never planned to lead. That new, Aunwanted status puts them in the bull's-eye for merciless revenge by The Capitol.
As with the first novel in this trilogy, I could not put this one down. Katniss is yet again faced with her fears of making the right decisions and how they will impact her future, whatever that may be. She knows that she has feelings for both Peeta and Gale and these emotions are tested greatly through her reentry into the games.
The description within these novels is what hooks me even more as I read. The way Collins describes the outfits, what the district looks like, how the wind blows or whatever it is allows the reader to visualize exactly what she sees. I have these novels on audio too and I loved going back and listening to parts that I had just read so that I could close my eyes and put myself right there with Katniss. Collins also has a way of dropping little hints, or nuggets, along that when they pop back up in future chapters you find yourself remembering that seemingly obsolete detail and seeing its importance to the plot when it resurfaces. I love that. I am a details person so I notice things that some see as insignificant and later laugh and say, "see?! I told you!!" Those things add so much to these novels. Katniss, Peeta and the other characters (like our lovely Haymitch) prove to leave us desperate for more and yet sad because we know it will be the end. This series is a definite keeper and I will be using it a good deal within my classroom.
When I read the last Harry Potter book I procrastinated so very much because I just didn't want it to end. I think I am going to be the same way with Mockingjay. Happy reading all.
Read my review of The Hunger Games HERE.
Visit Suzanne Collins HERE.
Find more stuff from Scholastic about The Hunger Games HERE.
AND
Visit The Hob HERE for more info on the books and the movie!!