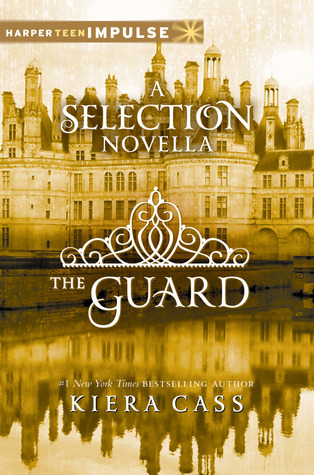 Published February 4th 2014 by HarperCollins
Before America Singer met Prince Maxon . . .
Before she entered the Selection . . .
She was in love with a boy named Aspen Leger.

Don't miss this digital original novella set in the captivating world of Kiera Cass's #1 New York Times bestselling Selection trilogy. This brand new 64-page story begins just after the group of Selected girls is narrowed down to the Elite and is told from Aspen's point of view. The Guard also features a teaser to The One, the thrilling conclusion to The Selection trilogy.

As a teacher, I love teaching about how point of view and perspective can make or break a story. Someone who you view as an enemy could become a hero once you find out what was going on with them during that crucial scene. Getting to know Aspen through this little treasure has definitely opened my eyes to him as a character and given me more to think of. I do think I know who I want America to choose, but maybe now I have changed my mind... or maybe not!
Happy reading!