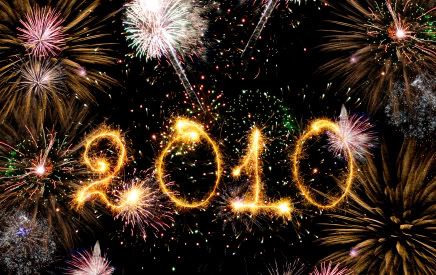 I have said it before and I will say it again... I can't believe that another decade is gone. Ten years ago I was a senior in high school trying to decide where to go to college. I was stuck between two but knew that I wanted to teach English! Here it is ten years later and I am doing just that, have gotten married to the best guy ever, have two beautiful children, and am super excited to see what 2010 has in store for me!
With that in mind... I decided to set some goals for myself in both the blogger world and my personal world (wherever that is at any given moment)! So, here they are!
Blogger Goals:
Comment more on other blogs to spread the love
Host at least 5 contests throughout the year
Write at least 2 reviews a week
Complete both challenges that I have joined for the year
Have my students participate in the blogger world with their reviews

Personal Goals:
Work out more (and be consistent with it)

Run a marathon... at least a half anyway!

Be the best mom and wife I can possibly be
Finish writing out the book I have swimming in my head right now
Be a much better teacher and find more innovative ways to teach

Be happy with me!!
Well there are mine... I am sure that after I post this I will think of other things to add so I may be coming back to revamp it before midnight... we shall see!
I hope that you all have a very safe, fun, and happy New Year!!
Until next year,
xoxo
jennie